Here's a lifted Silverado with a little drag-racing attitude, and an entire laundry list of modifications.
For the going fast there's an 6.0-liter LQ4 Vortec engine with a D1 ProCharger, meth kit, cam, intercooler, and injectors. For the traction there's an Eaton LSD and 4.10 rear end from a Yukon. And for the attitude there's a 6-inch lift kit and some eye-catching white paint that glows even in the dark, above.
The owner, who goes by ILWALKU, was reportedly bored with his C6 Corvette. We bet this Silverado will be entertaining enough for his speed-addled attention span.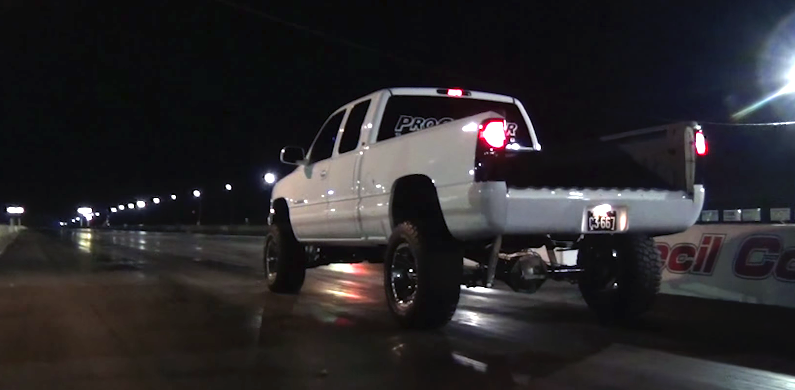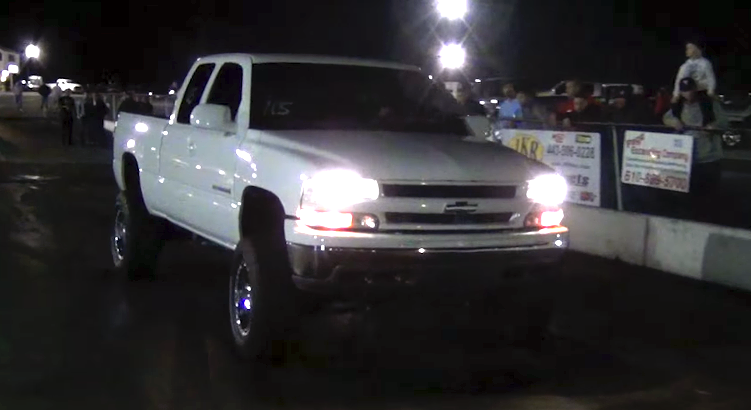 Comments
comments