To us fully built drag cars are some of the most impressive looking and sounding machines on the face of the earth, containing that much power, with those giant rear slicks, open hood, drag chute. The whole nine yards.
This 69 Camaro is no exception. The car is fast, and it sounds like the end of the world and goes like there is no tomorrow. It's always so nice to see people building these cars that they have loved for decades and not letting the times forget that you can still teach an old dog new tricks.
What is your favorite pro-touring or drag build of an older car?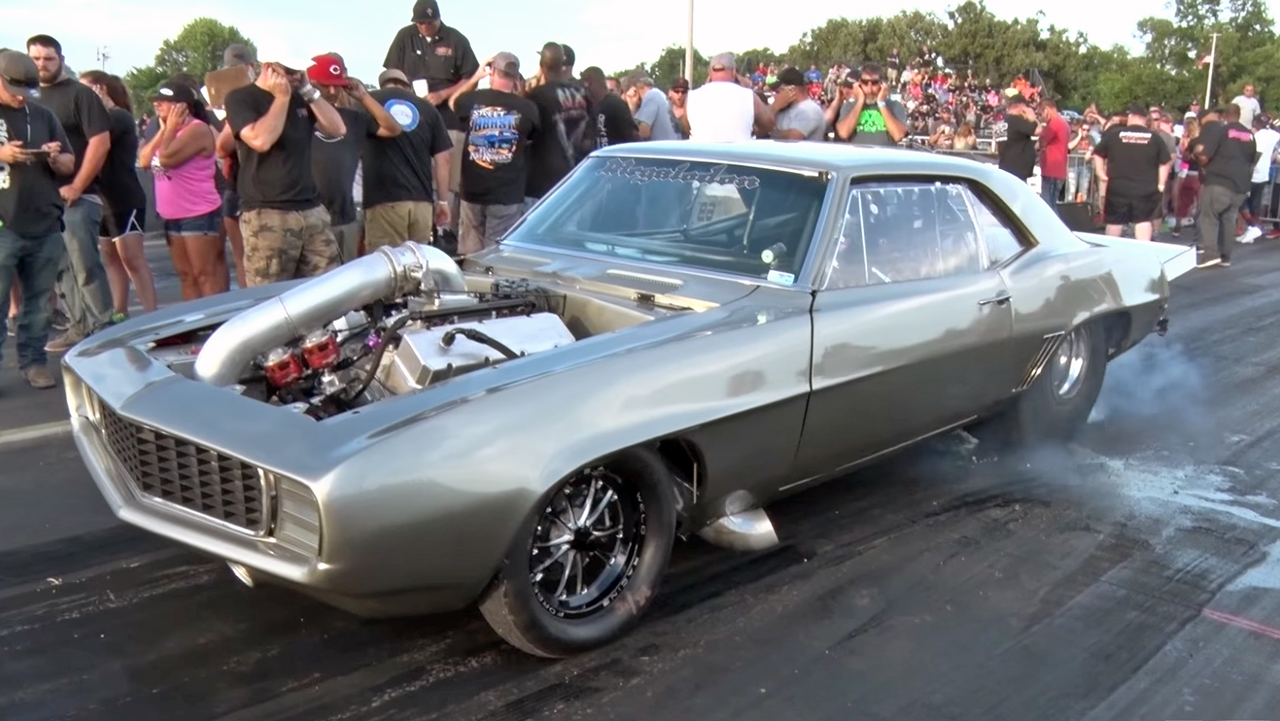 Comments
comments