Deliveries have just begun on the all-new 2017 Camaro ZL1, yet already owners like our friend ZL1Tommy are posting up videos on social media, showing just how much fun can be had with the ZL1's new line-lock feature.
In the video above check out Tommy testing out the line lock function for himself and below check out his quick clip from his instagram leaving perfect 11s on the tarmac!
As a refresher, the new Camaro ZL1 packs 650hp and 650lb-ft of torque from its supercharged 6.2-litre V8.
Like new camaro burnouts? Check out Country Music star Brad Paisley try his hand at it with Jay leno here.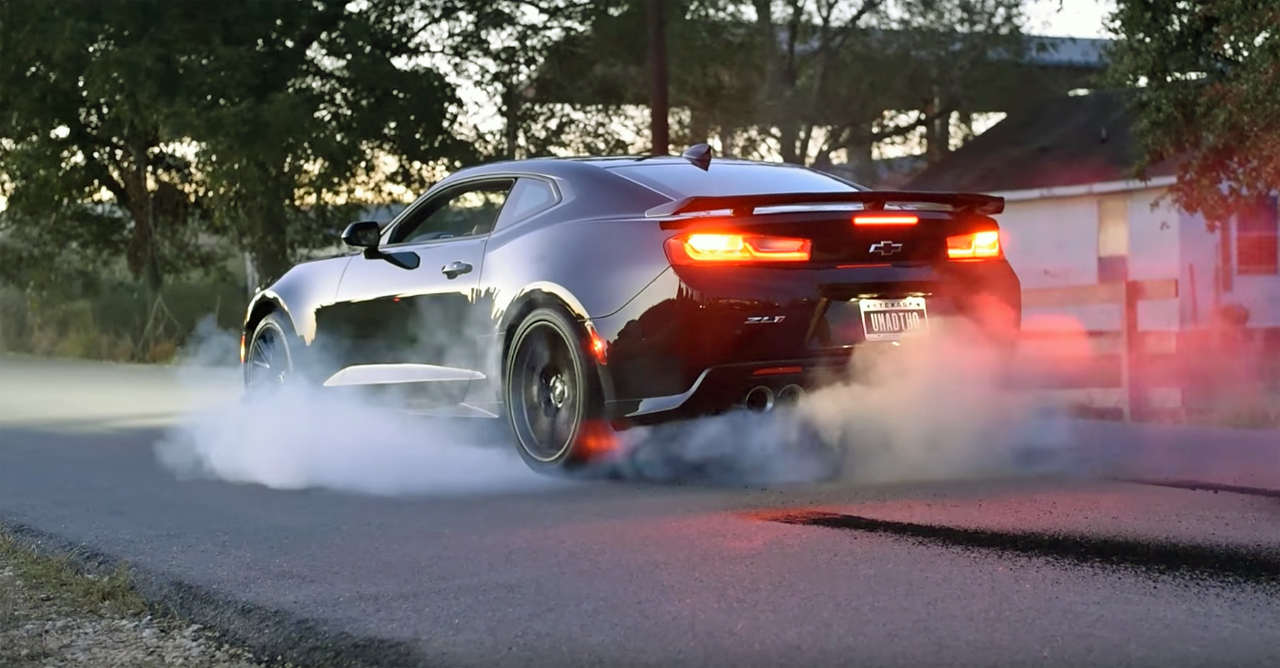 Comments
comments