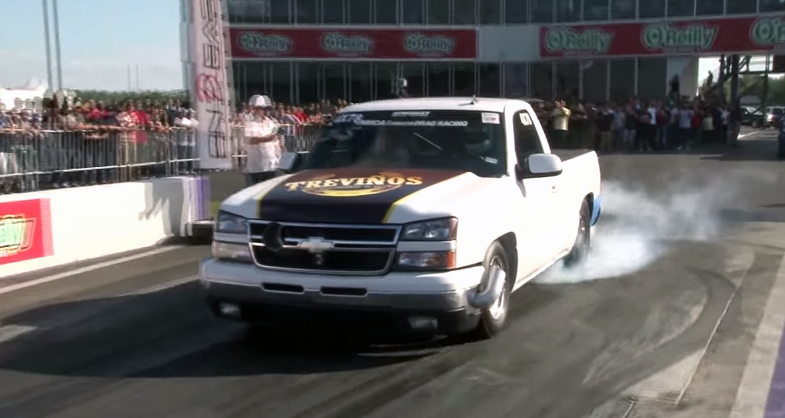 This 1999 Chevy Silverado blazed down the quarter mile at 8.07 seconds, hitting 178 mph. How'd it do that? With its 427ci V8 and a 114mm turbocharger at a maximum of 32 psi of boost, it's pumping out a massive 1,700 horsepower.
The truck previously ran an 8.40 QT with Rigo Trevino behind the wheel. But after turning the boost all the way up, Trevino's team ran an 8.14 and two 8.07s, narrowing dusting a 1,300 horsepower Blazer in the process.
Just listen to that turbo squealing, spinning right by the front grille. Alas, a head gasket sent them out by the end of the day—but not before a new record for drag trucks was smashed.
If you think that's fast check this!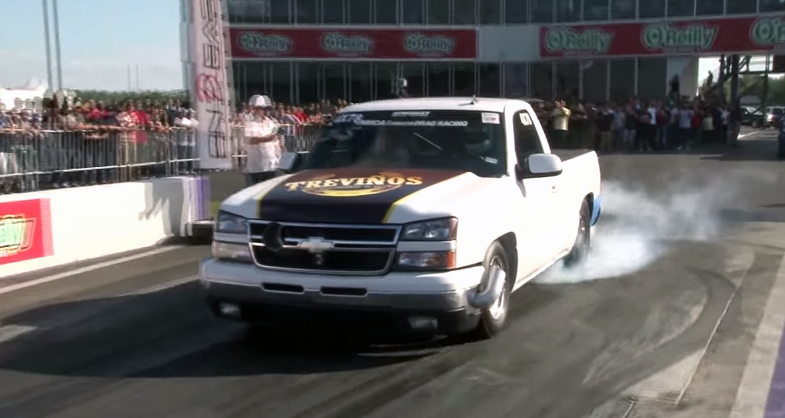 Comments
comments