The wild Lingenfelter Reaper is the ultimate Chevy Silverado: think of a Magnuson TVS1900 supercharger, adding a massive 550 horsepower to the 6.2-liter V8, then add a three-inch lift kit and remote-reservoir shocks to a wide-bodied Silverado with a mean-as-all-hell grille, and you get a gnarly truck that can leap sand dunes and deliver a 15-second quarter-mile, possibly in the same day.
Here, Sherwood Park Chevrolet pits their red Reaper against another lifted Silverado dubbed the Black Widow, and for good reason, too. The all-black truck gets a six-inch lift kit, tough bull bars, Mickey Thompson tires, and riveted flares—even on the hood, where resembles a mohawk.
Watch both of them face each other on the dragstrip, and then if you're so inclined, give SPC Performance a call. We reckon that both drivers were taking it easy, however, as both trucks could do better than that.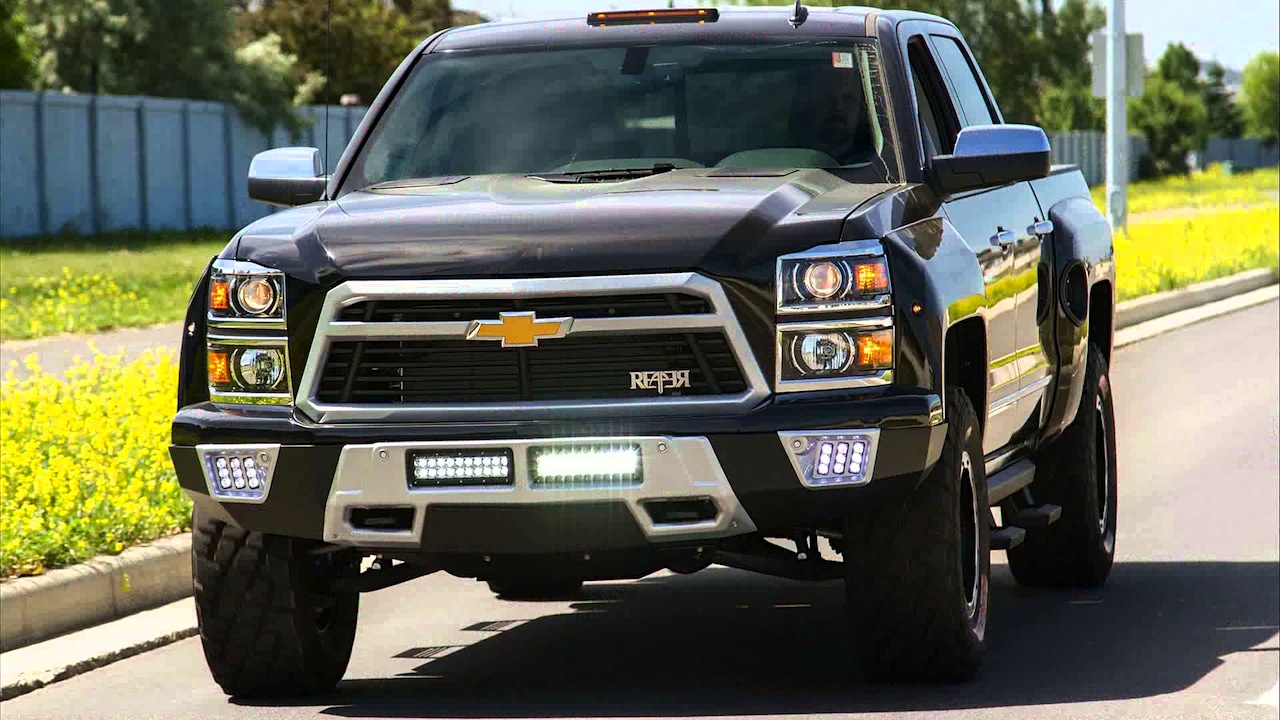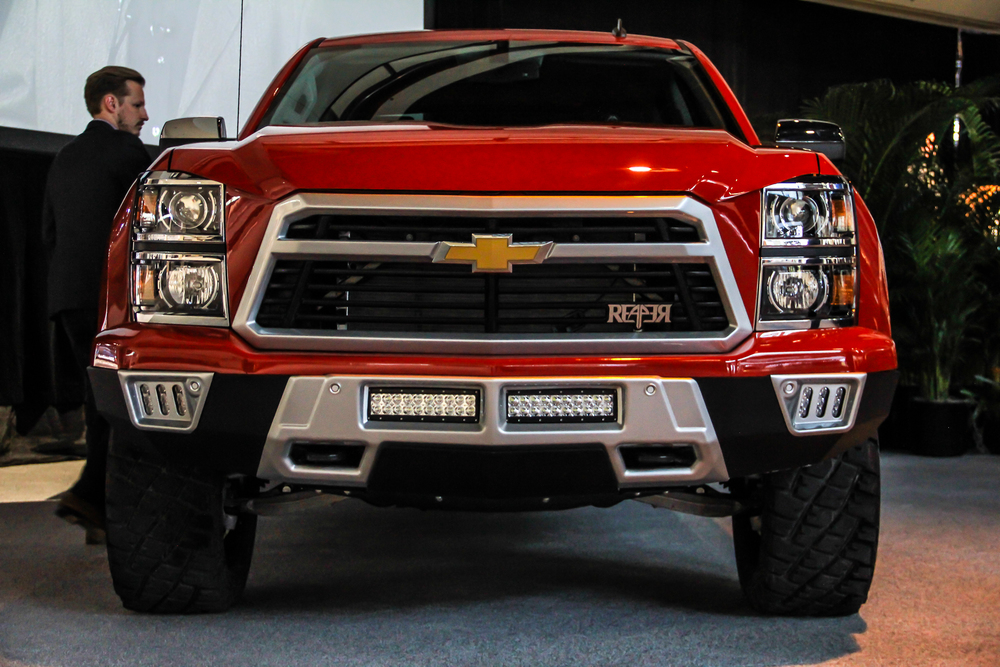 Comments
comments