You know what they say about trucks like this: they haul from both ends.
And with twin 66mm turbochargers to that 427 engine, and we're not surprised that this black-on-black Silverado is pumping out 930 horsepower to the rear wheels.
This short-bed, single-cab monster goes for a dyno run and man does it hit the four digits, like its drawling owner promises. Then, it's time to hit the track against a Cadillac CTS-V coupe—which puts up a good fight, but it's not good enough.
And when the lights go dark, this truck may seem modest against a coal-rolling, lifted Dodge Ram, but it's a fight to the end, through and through. Check it out.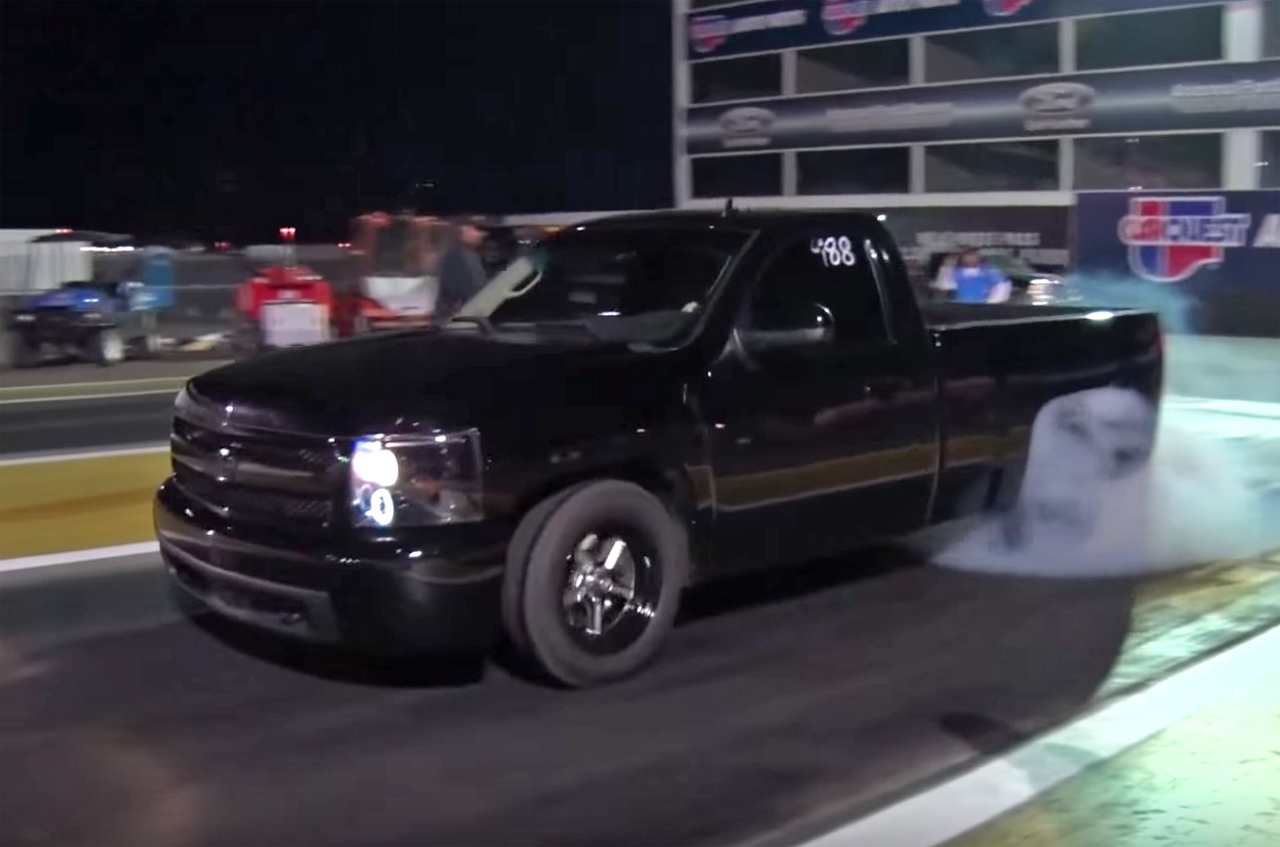 Comments
comments