Meet "La Canalla," a 7-second LS-powered truck with a massive 118mm turbocharger.
At 2015's Houston Performance Trucks Shootout, the shop truck showed up with a small-block 427ci, with that turbo bolted front and center in the grille. Its best time has been a 7.87-second pass at 181mph. In this video, they're gonna try to beat that time.
The driver doesn't actually know what "La Canalla" means. "Sounds pretty good though," he says. Then he goes out and lays down some more seven-second times. It sure sounds pretty good to us.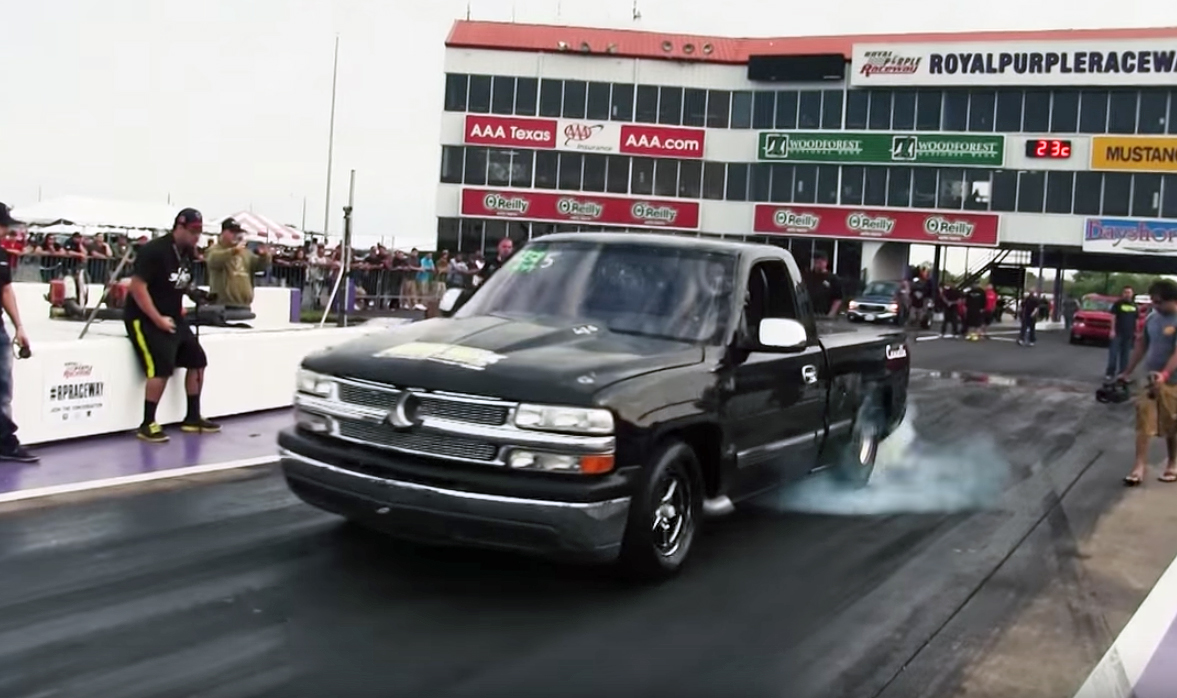 Comments
comments