The Silverado has been the epicenter of Chevy truck tuning since it first hit the scene.
This particular truck is built with a bias towards drag racing, but keeping the comfort and reliability of a street truck.
Powered by a twin-turbo 427 Lsx, this Silverado is boasting over 900 horsepower and runs a mean 10.2-second quarter mile.
Tasteful body mods and wheels, with Hoosier tires to boot completes this handy little build.
The video entails a dyno run, a few good drag launches, and an overview of the truck by the owner.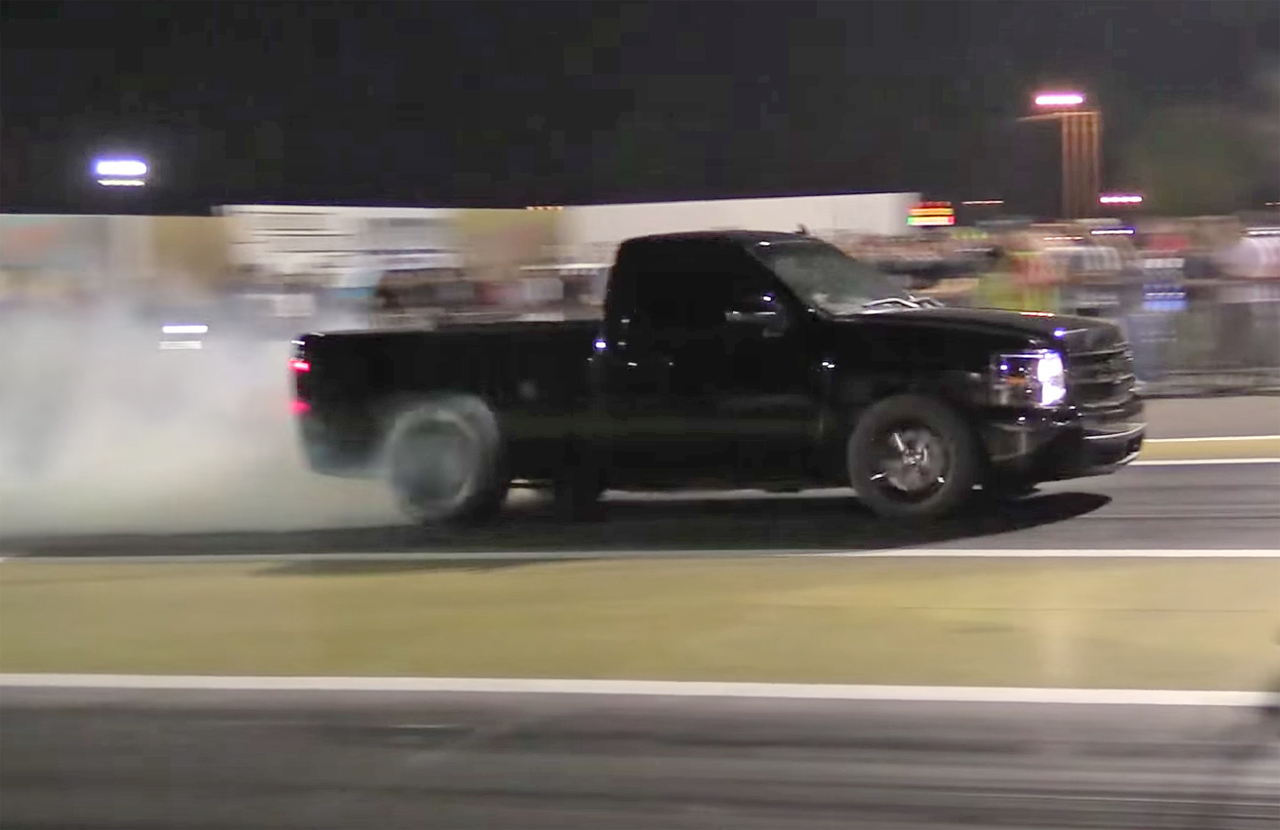 Comments
comments