Meet Larry Larson, who rocks this bad-looking Chevy S10. At last year's Hot Rod Drag Week, the twin-turbo S10 broke into the low 6s—a 6.16-second time in Tulsa, and at 219 mph, earning the title of quickest street-legal car in the world.
A 620ci aluminum big-block by Pro Line is what makes this S10 return those results. Brodix heads and a pair of 98mm Precision turbochargers help it along, and it even rocks two fuel systems for both street gasoline and alcohol. A TH400 three-speed auto gets a stacked-plate ATF-to-air cooler, which is removed on the track to save weight.
This thing is built to rock. Both on the street, and in the video above, on track against even the meanest of nitrous-equipped Corvettes.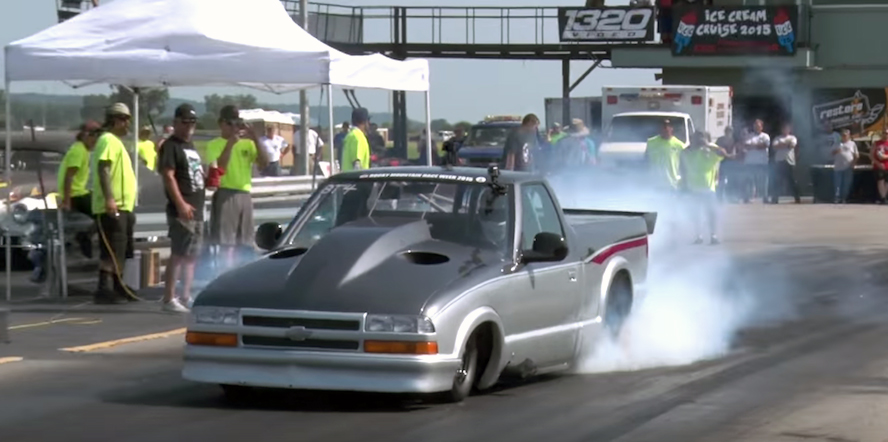 Comments
comments