When the owner of this 2008 Mustang GT500 showed up to the drag strip, the last thing he expected was to get some competition from a plain old looking 1974 Chevrolet pickup truck.
Packed with a supercharged 500 HP V8 that puts down 480 lbs-ft. of torque, you'd think the Mustang would blow the doors off of an old farm truck like this, but as they say looks can be deceiving!
We don't know what engine has been swapped into the old green and white Chevy, nor what other modifications it has, but it sure is fun to watch these sleepers surprise unsuspecting foes at the drag strip.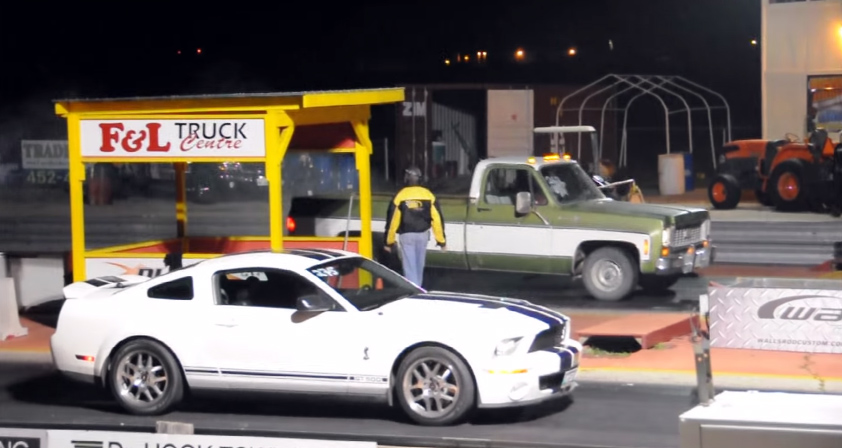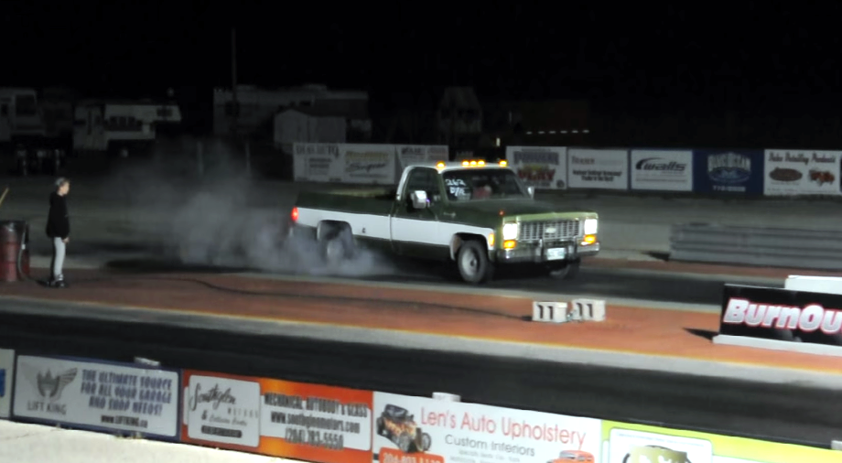 Comments
comments