None more black. From the truck, to its wheels, to the coal it's pumping out to the black lines it lays down, this truck is like Johnny Cash on wheels.
Watch this Duramax squat down on its lift kit as it performs one fast, quick burnout. The turbos roar like it's some kind of spaceship. And with more smoke coming out of its twin exhausts than its tires, off it goes across the parking lot.
Black, but certainly not mild.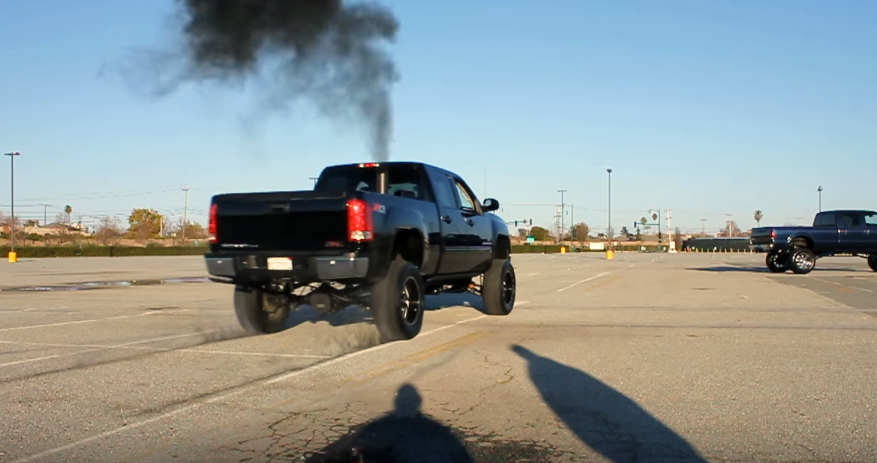 Comments
comments