FAST FACT: The 1918 Chevrolet One-Ton truck was powered by a four-cylinder engine rated at 36 horsepower. Its top speed was 25 mph
Model year 2018 marks the 100th anniversary of the first production Chevrolet truck. A century and more than 85 million trucks later, Chevrolet has become one of the most recognizable brands in the world. To celebrate the Chevy Trucks Centennial, the brand is honoring the owners who have made Chevy Trucks a part of their lives for the past century with a 100-day celebration featuring two new Special Edition trucks, the national rollout of the Truck Legends customer loyalty program and more.
"The Chevy Trucks Centennial is a huge milestone for us, and is equally important to our customers," said Sandor Piszar, Chevrolet Trucks Advertising and Marketing director. "That's why we will be celebrating 100 years of Chevy Trucks over the course of the next 100 days. It's important that we share this celebration with our loyal customers who have helped us achieve this accomplishment."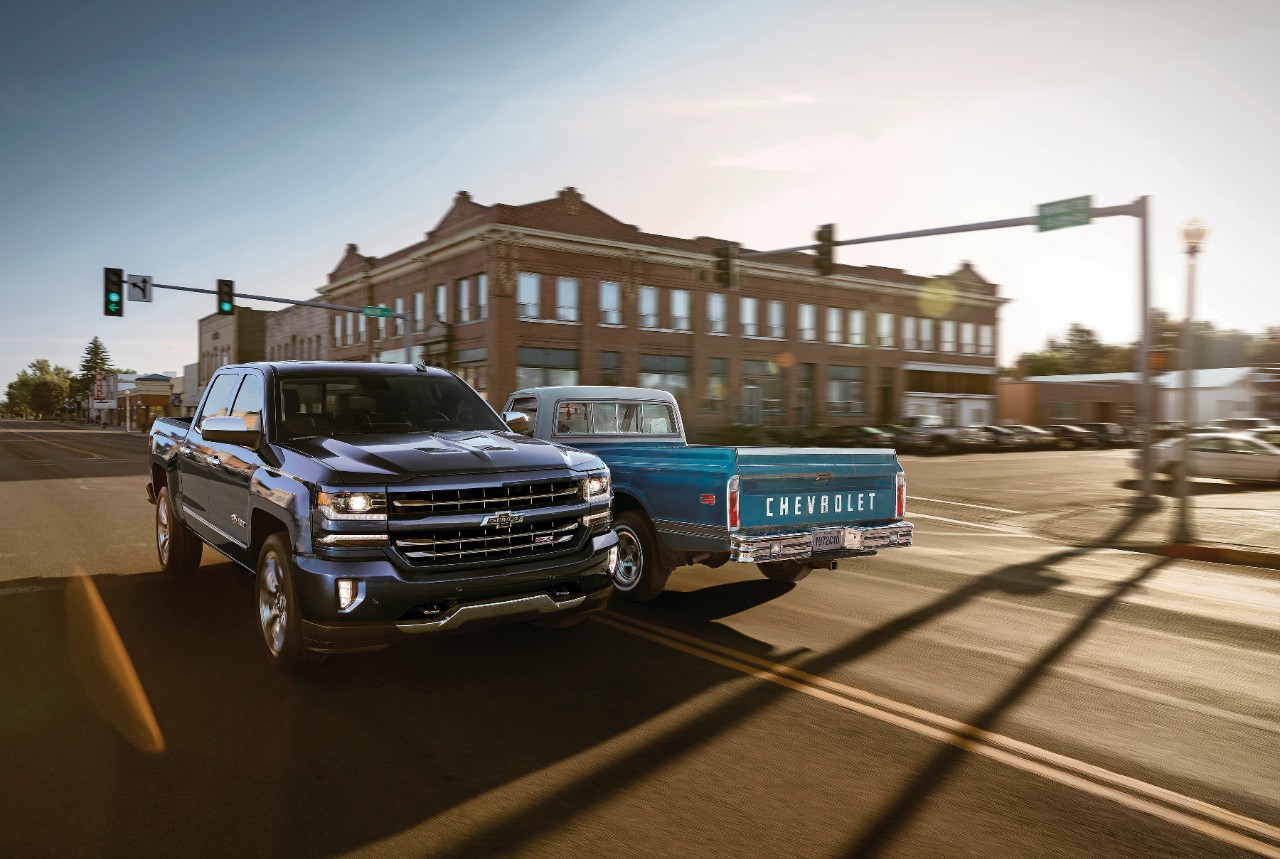 Chevrolet kicked off the Centennial Celebration today at the State Fair of Texas, where the brand announced four ways customers can celebrate the Chevy Truck Centennial:
New 2018 Silverado and Colorado Centennial Special Editions
National rollout of the Chevy Truck Legends program
Branded merchandise featuring Chevy heritage bowtie
Chevy Trucks Centennial Celebration on Dec. 16, 2017
From the beginning, Chevrolet Trucks has focused on making the best possible vehicle to meet every customer's needs. After building specialized trucks to serve its factory, Chevrolet introduced its first trucks to customers in 1918. They included the half-ton Light Delivery and the 1918 One-Ton truck. Both were offered with an open chassis behind the windshield that allowed customers to choose between purchasing or building a specialized body for their vocation.
A century later, customer choice continues to drive Chevy Trucks. Chevrolet is still the only manufacturer to offer customers a three-truck portfolio — featuring the Colorado, Silverado and Silverado HD — and a full line of special editions, giving customers more options for the perfect truck to fit their needs and personal style.
2018 Silverado and Colorado Centennial Editions
The latest additions to the Chevrolet Trucks portfolio of special editions, the 2018 Silverado and Colorado Centennial Editions feature design elements inspired by Chevy Trucks throughout history, including a distinctive Centennial Blue paint color and exclusive heritage bowtie emblems and 100 year badges inspired by colors and design cues found on early Chevrolet Trucks.
"The Silverado and Colorado Centennial Editions are a result of collaboration between Chevrolet Design, Engineering and Marketing, to commemorate the history of Chevy Trucks," said Rich Scheer, Chevrolet Trucks director of Exterior Design. "Both vehicles offer our most enthusiastic fans a way to demonstrate their love for Chevy Trucks and celebrate the Chevy Trucks Centennial with us."
The Silverado Centennial Edition is available on the LTZ Z71 crew cab and the Colorado Centennial Edition is offered on Z71 crew and extended cab models. Silverado Centennial Editions will be available at dealerships in October. Colorado Centennial Editions will be available in November.
Vehicle Highlights
Silverado
LTZ Z71 trim; Crew Cab
Front and rear heritage bowtie emblems
100 year door badge
Spray-in bedliner with heritage bowtie emblem
Accessory floor liners with heritage bowtie emblems
Centennial Blue exterior paint
22" painted wheels with chrome inserts

22" all-terrain tires
Chrome tow hooks
Chrome bowtie on steering wheel
Colorado
Z71 rim; Crew Cab and Extended Cab
Front and rear heritage bowtie emblems
100 year door badge
Spray-in bedliner with heritage bowtie emblem
Accessory floor liners with heritage bowtie emblems
Centennial Blue exterior paint
Body-Color rear bumper and front grille surround
LT Optional 18" wheels with monochromatic cap
Chrome tow hooks, belt molding, mirror caps and door handles
Connecting Truck Legends Nationwide
To connect with the most loyal Chevy Truck customers across the country, the brand is rolling out its Truck Legends program nationwide. The program recognizes customers who own a Chevy Truck with more than 100,000 miles on the odometer, or who have purchased or leased more than one new Chevy Truck in their lifetime. Chevy Truck Legends was launched as a Texas-only pilot in September 2016 and grown to a community of more than 5,400 loyal Chevy Truck customers.
In addition to Truck Legends branded merchandise and access to an exclusive members-only online community, Chevrolet will periodically offer Truck Legends members once-in-a-lifetime experiences leveraging Chevrolet's partnerships. These experiences could range from front-row seats at concerts, to attending sold-out Major League Baseball events, to getting a sneak peek at new Chevrolet models.
From Ball Caps to Bass Boats
In addition to the special edition Silverado and Colorado and the expansion of the Truck Legends program, Chevrolet is commemorating a century of trucks with a wide range of special merchandise featuring the heritage bowtie emblem highlighted on the Centennial models. And for true enthusiasts, a special Centennial Edition bass boat will be offered by Phoenix Boats and a Centennial Edition enclosed trailer will be available from inTech Trailers. All merchandise is available at ChevyGearUSA.com.
The Phoenix boat and 24-foot inTech trailer, which is large enough to haul a car or other recreational toys, will be designed to complement the Centennial Blue paint and special edition badging.
Chevrolet has also built a customized 1967 C-10 show vehicle to commemorate the 100-year milestone. It will be shown during the State Fair of Texas through Oct. 22 and will be on display at the SEMA show in late October.
Chevy Trucks Centennial Event
The 100-day Centennial Celebration will conclude with a Chevy Trucks Centennial Celebration event on Saturday, Dec. 16 at Texas Motor Speedway. The event will feature opportunities to experience the latest Chevrolet products, a chance to meet Chevrolet fans like Dale Earnhardt Jr. and other exclusive experiences. The event is free to attend but space is limited to invitation only. Truck Legends members will be the first to receive more information on the celebration and invitations.
"This event is Chevrolet's way of thanking owners for putting their trust in Chevy Trucks for 100 years," said Piszar. "We look forward to celebrating the past, present and future of Chevy Trucks with our customers."
Source: Chevrolet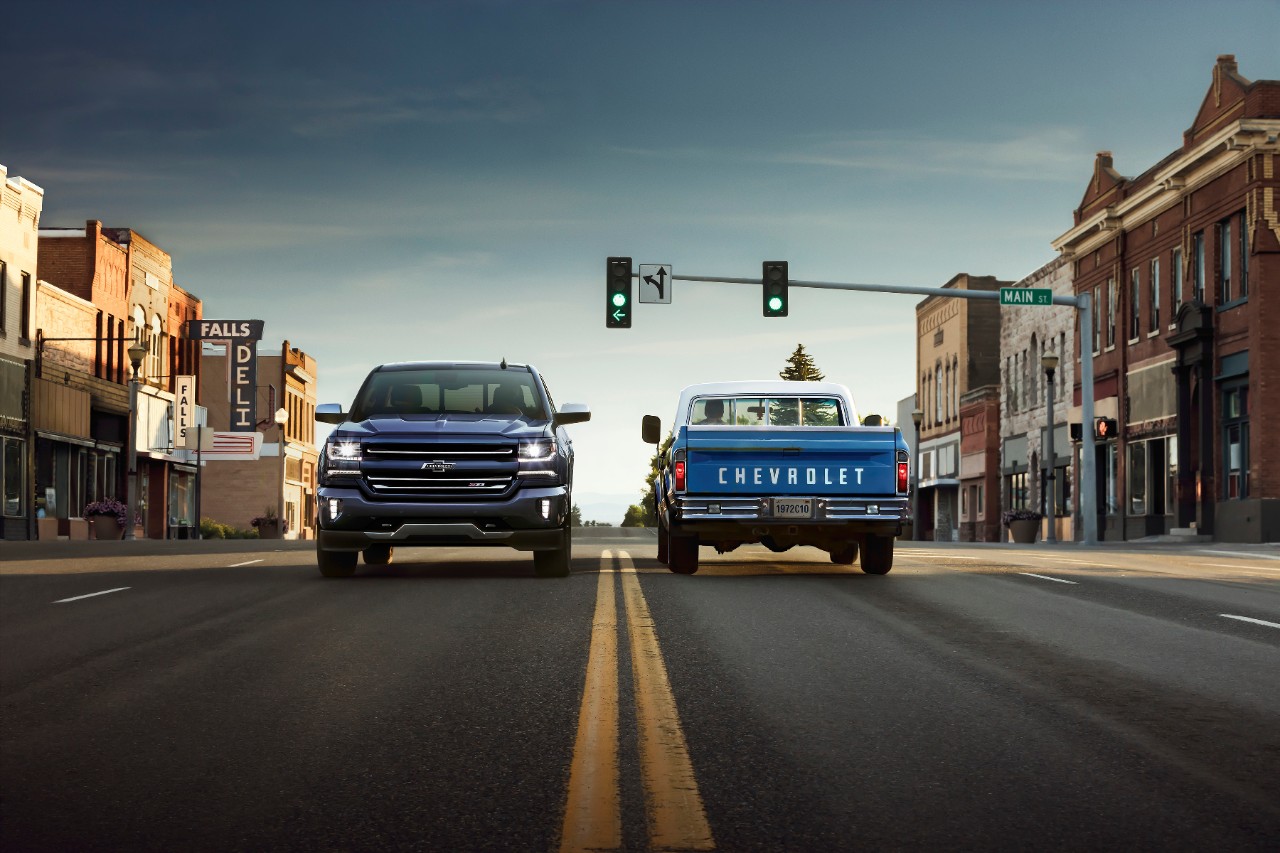 Comments
comments