This may just be the world's fastest Pro Street diesel. One insane, chromed-out, hood-less 1969 Chevrolet C10 pickup set a record in its class.
This truck has been a labor of love for its owner, Brett Deutsch. It's got a 2005 Duramax diesel swap with a Rossler Turbo 400 transmission and a triple-turbocharger kit from HSP Diesel. Monster tires and a perfect stance highlight how clean it is.
Watch it get dirty on the dragstrip, however, as it sends smoke pouring from both ends. Then, watch Brett reach a personal best time: 8.55 second, at 161.67 mph.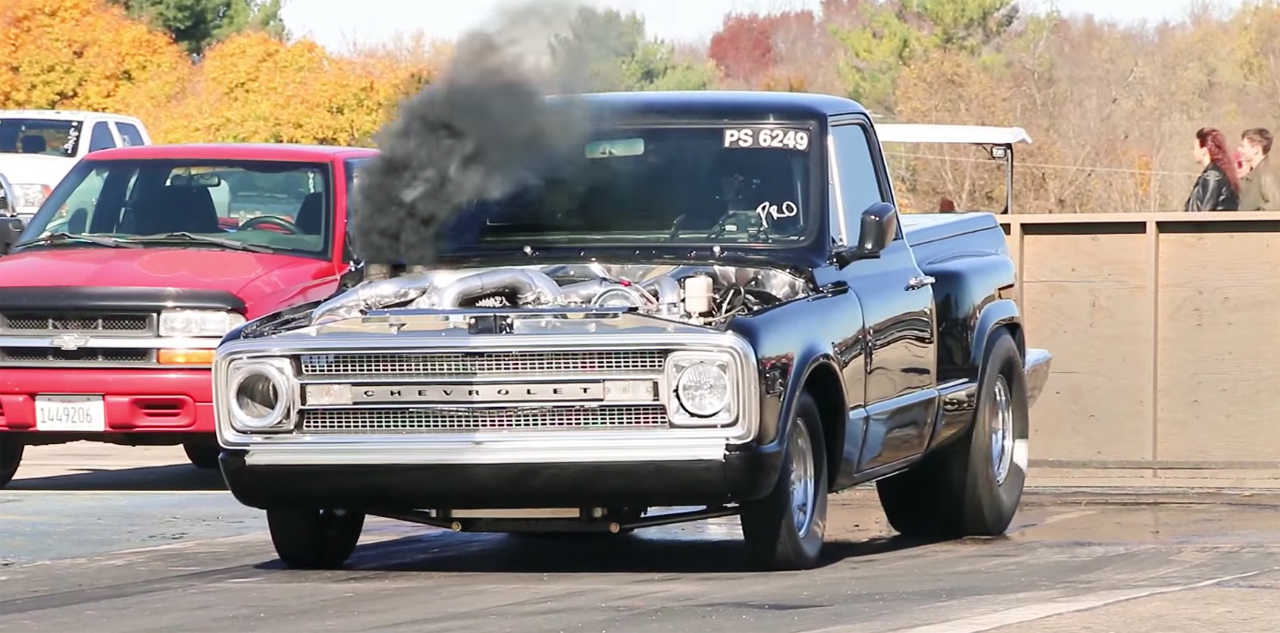 Comments
comments