That's not gone well, then.
What you see at the beginning of this video is a hell of a Duramax build. Brodix heads, forged internals, Garrett GTX 4718 turbocharger, the whole lot. The truck's builders once set a single turbo record, according to Busted Knuckle Video, with a dyno pull at 1,614 rear-wheel horsepower.
And then, at a diesel specialist in Richmond, Utah, they hooked up the stage 2 nitrous kit to the truck and gave it one last run.
At an indicated 1,300 horsepower, the truck was all set to break a previous 1,451-horsepower record when it exploded.
"She came up hard and fast until World War 3 happened under the hood," says the video uploader. "shrapnel was flying all over, people were running, hiding, screaming…by far the biggest explosion in history of dynoing."
Watch the truck explode above, and be fortunate you can't feel any shrapnel from your computer screen.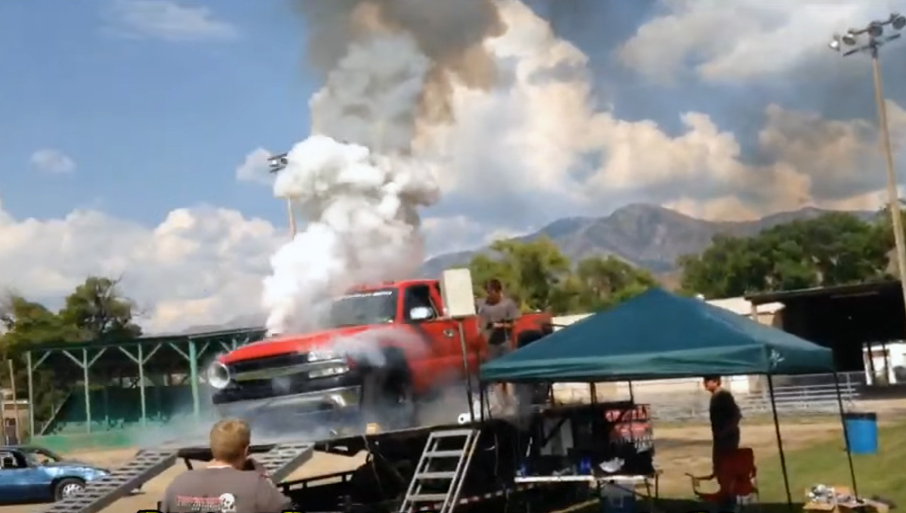 Comments
comments