This day could have ended so much better for this surfing' safari. Instead, with a little bit of hubris, and a lot of piss-poor planning, this drowned Chevy Tahoe got battered by the waves.
Like a watery Icarus, this Tahoe wandered a little too close to the shore. It promptly got stuck. Montauk Surf Patrol extracted it the only way they knew how: through the front with a big tow rope, eschewing the tow hook, and thereby nearly ripping off its front bumper. Not that it was going anywhere, anyway—just look at those wheels.
As if to add insult to injury, a beachgoer uploaded plenty of photos and video to the Facebook group titled East Hampton Idiot Spotter. Now the poor truck is on its front page.
When they said "Chevy Runs Deep," this isn't what they meant.
Hat Tip TruckYeah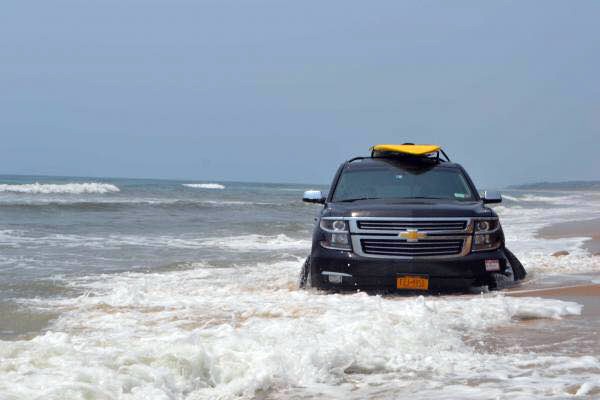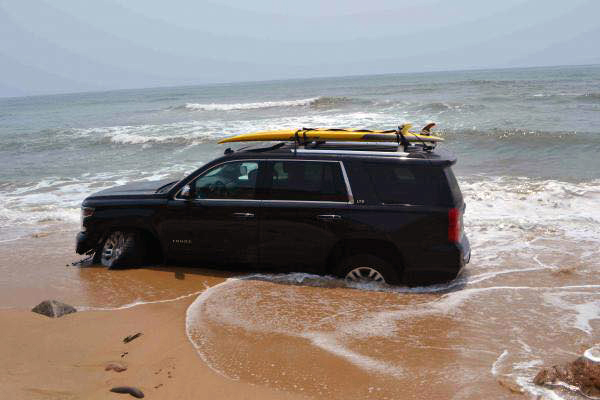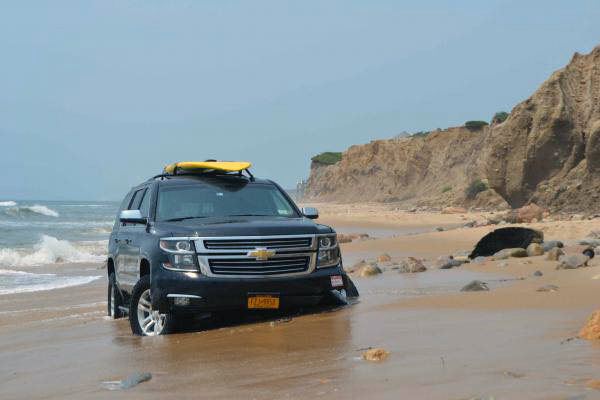 Comments
comments