This truck looks unreal. Its front end is cut down to make room for those huge wheels, which, incidentally, resemble the Tonka trucks that you, our fair reader, presumably played with as a kid. Yes, those are twin stacks sticking out of the hood. (What, doesn't your truck have that?)
And then it hits the mud.
A few gentle spins, a little teaser of what's to come—and then the explosive energy comes through as the truck storms its way through mud the consistency of day-old ice cream.
Well, at least that lasted a bit. That's all before the Muncie SM-465 transmission explodes, having tired of this torrid mud-slinging business. An ignominious tow back to the start, and it's better luck next time, buddy.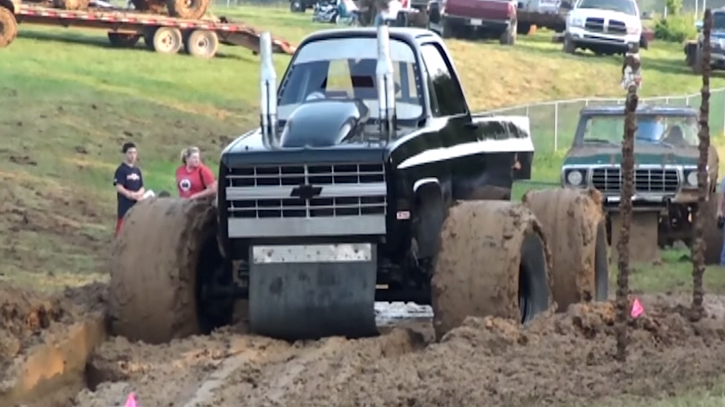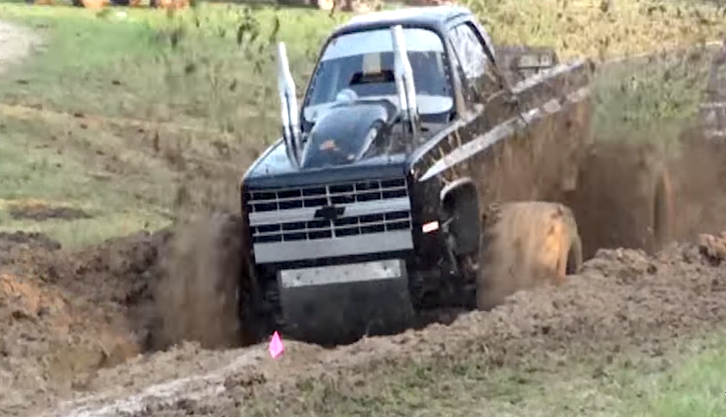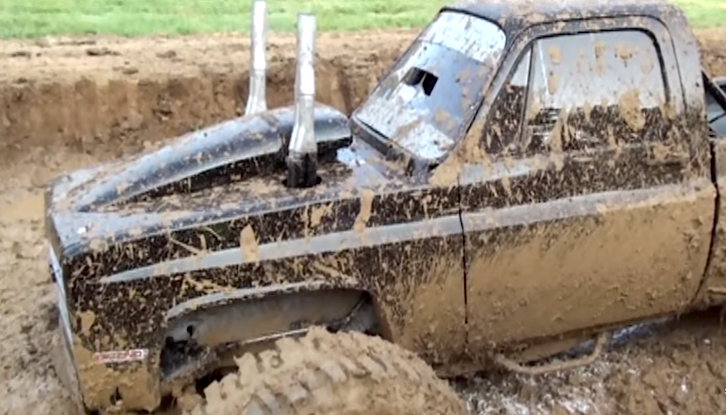 Comments
comments