Sporting some meaty tires and spinning up two 69mm turbos this LS engined S10 showed up in "Street trim" for some good old runs at Rocky Mountain race week.
Running sub nine-second times makes this little sucker fast. The noise could shake the mountains that they are racing on apart. I have seen a lot of these S10 builds, but there is always something that makes me giggle when I see a big turbo setup on one of these tiny trucks.
I don't know how streetable this truck really is, but I do know it would be a blast at the track, and maybe good for some highway pulls. Turbocharging might be far more common than it used to be, but seeing giant turbos in the engine bays of old drag trucks still tickles me every time. I hope it does the same for you, and you enjoy this run from this special S10!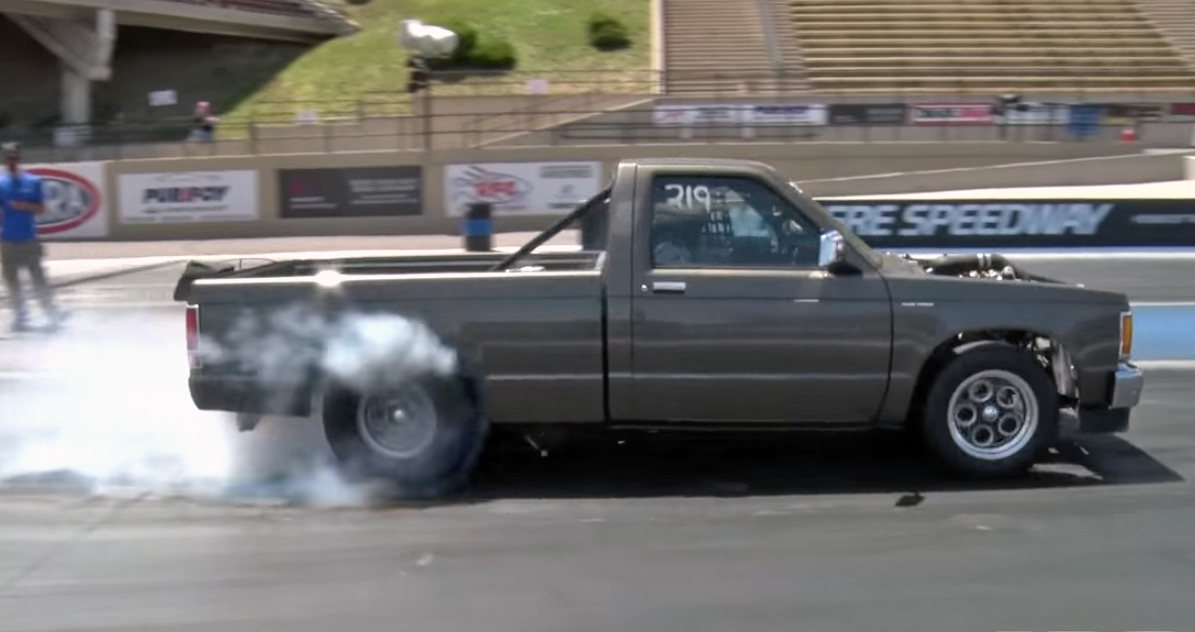 Comments
comments