Who's going to triumph in the battle of pickup versus sports car? It might be closer than you think.
This twin-turbo Duramax diesel twists the earth with its tremendous torque. When a red C7 Corvette flies past, thinking he's the king of the world, Duramax Driver stomps on the throttle, lets loose some black smoke, and gives him a nice little surprise.
The black-on-black Duramax sure looks mean, and sure sounds good: few things in life mean business more than the whine of a spooling turbocharger or two. We'd like to see this race again, with one caveat: put the lifted Silverado on dirt first.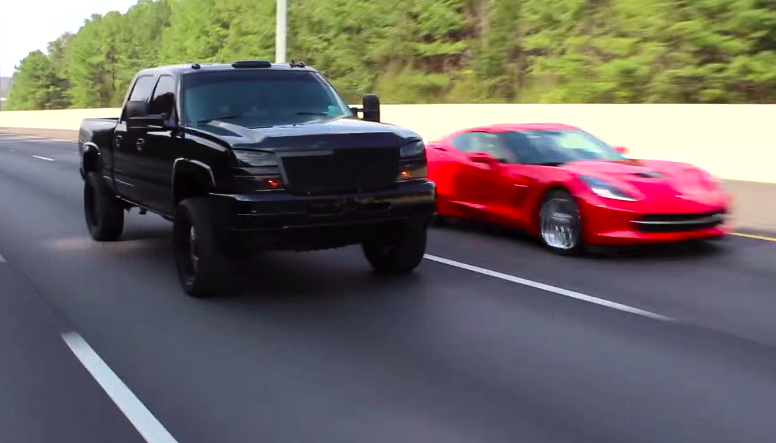 Comments
comments