With a turbo and nitrous, this Sierra is, to paraphrase the Mopar guys, one lil' red express.
Running stock internals (pistons, rods, and heads), its best quarter-mile time is an impressive 10.34 seconds, at 130 mph. But the sound it makes as it streaks toward the finish can't be quantified. Plus, that darkened interior with the red-lit gauges has a TIE Fighter vibe.
One cool street truck that still maintains its interior and AC. Plus, it set a record for 4.8-liter trucks, way back in 2011. Hopefully this truck has gone way faster since.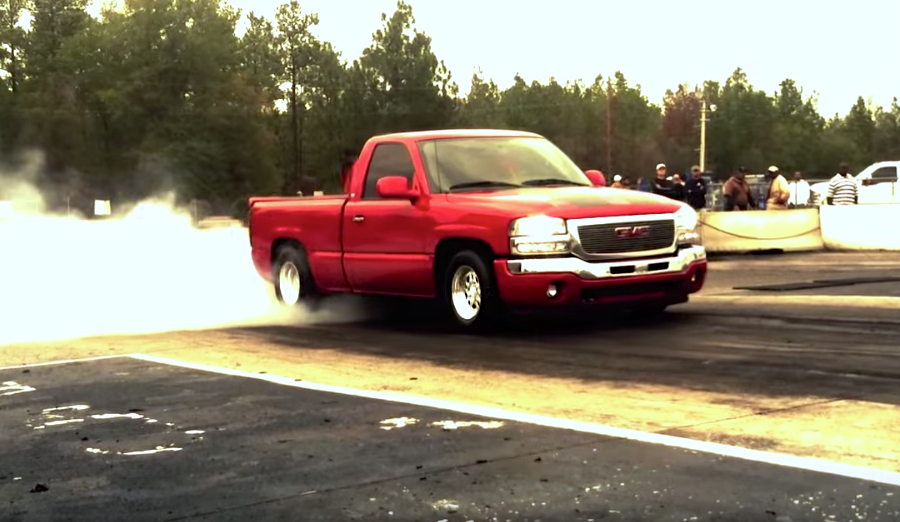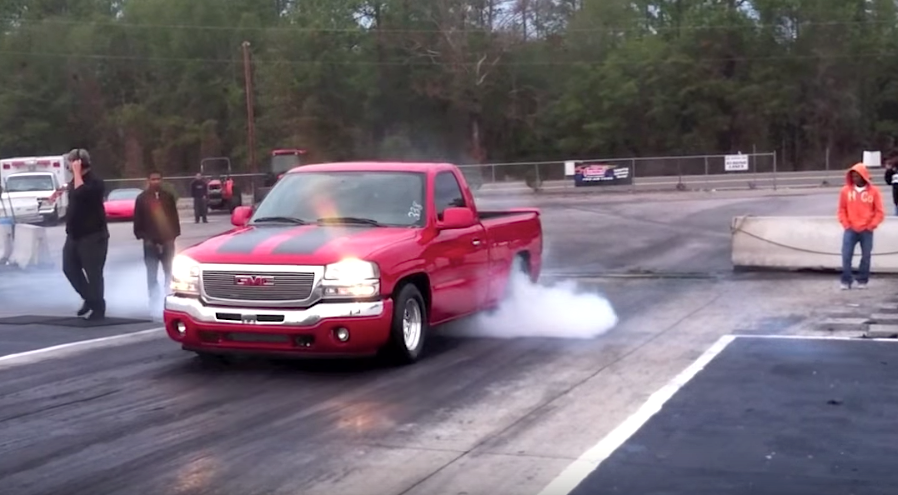 Comments
comments