We showed you last week Drew and Austin from SCA Performance firing up their latest Chevy truck creation dubbed the 571, and now they've brought it to the track along with a few other special projects for an afternoon of fun.
Filmed on opening day at Alabama International Dragway, the 571 seems to perform quite well throwing down 1/4 mile passes under 13 seconds. We'll be following this build closely to see if they can break 12 seconds next out. One thing's for sure, the truck sounds awesome under throttle!
Looking for a new or used Silverado? Check out the amazing selection updated daily here.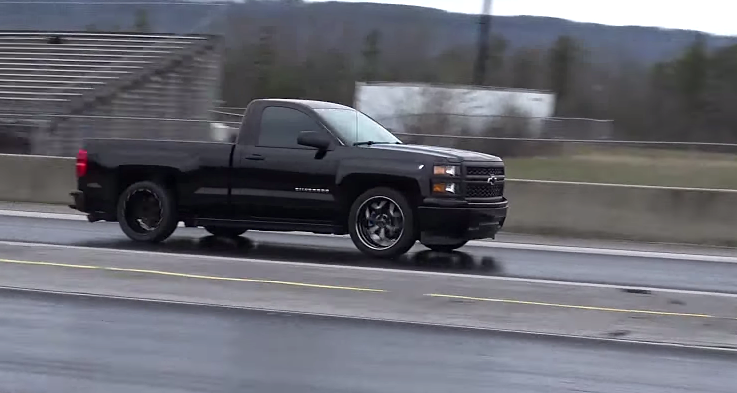 Comments
comments