This was just a day of destruction, out here in the mud and the muck—first, a silver Silverado blew a transmission bell housing. Then, a coal-spewing 1990s Chevy C/K splashes excitedly through the mud before an intercooler pipe flew off.
It's ok, however—the 1998 Silverado short cab has a 650-horsepower Cummins diesel engine, mounted in the rear, with 5 ton axles and 70-inch tires. And as it limps through the mud, it still looks beefy and gnarly as all hell. Certainly, the crowd thinks so too.
That 2007 Silverado crew cab in the beginning also features a Duramax engine pumping out 525 hp, 20 ton axles, and 74-inch tires. If it wasn't for a loose intercooler pipe, we'd drive this thing to the inevitable zombie apocalypse.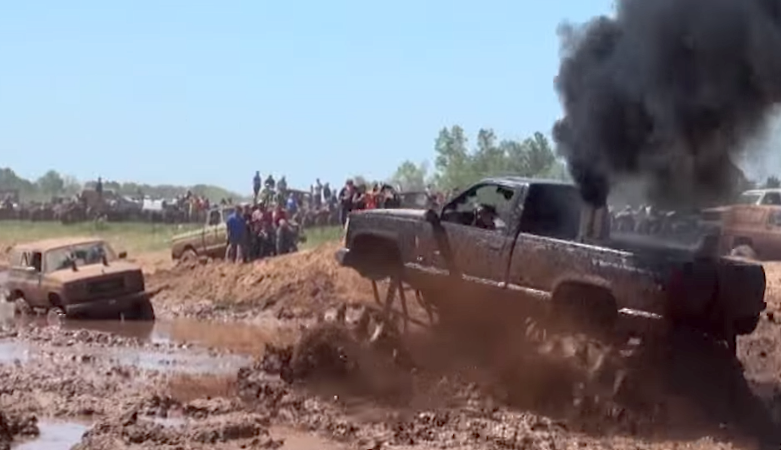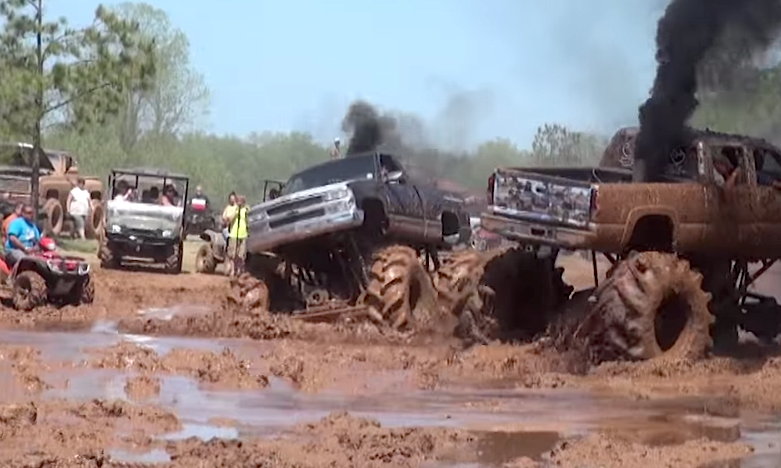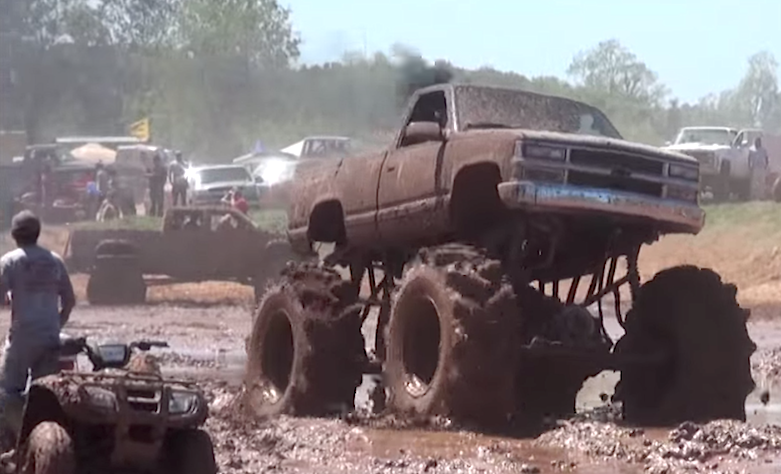 Comments
comments