Is this Finland's fastest Chevy Nova? It's sure one of the coolest Chevys in the capital of Helsinki, where the 1972 Nova brings some American attitude.
At a Chevrolet-themed meet in Helsinki—look at all the Chevy vans in the back—is this incredible beast that lurks among the cobblestones. This grey, great Chevy Nova features a big-block 454 engine, and its nitrous kit supplies a total of 700 horsepower.
With that much power, if it races anyone it'll surely "Finnish" first.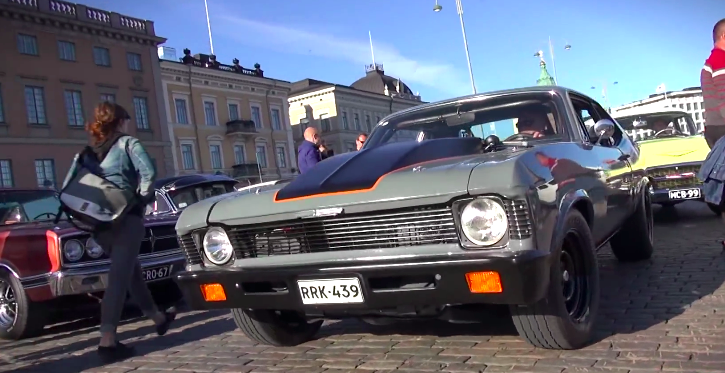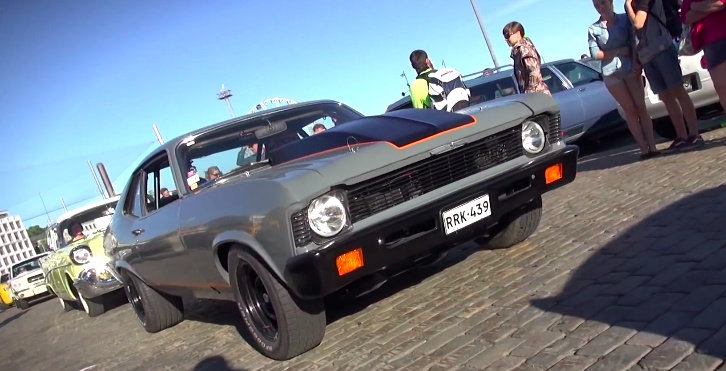 Comments
comments