This is a really nice Chevy Silverado—we like the paint, the big wheels, and the look of a simple short-bed, regular cab truck. Of course, we can't see it too clearly. The smoke from the donuts gets in the way.
It might not be a real SS, but it looks pretty darn close. And in the empty end of a parking lot, it spins and it spins and it spins around like nobody's business, impressing the rest of the truck-owning cognoscenti.
If this gathering of the truckalos comes down to a donut competition, this would be a tough act to follow.
Find a new or used Silverado to play with for yourself here in our marketplace!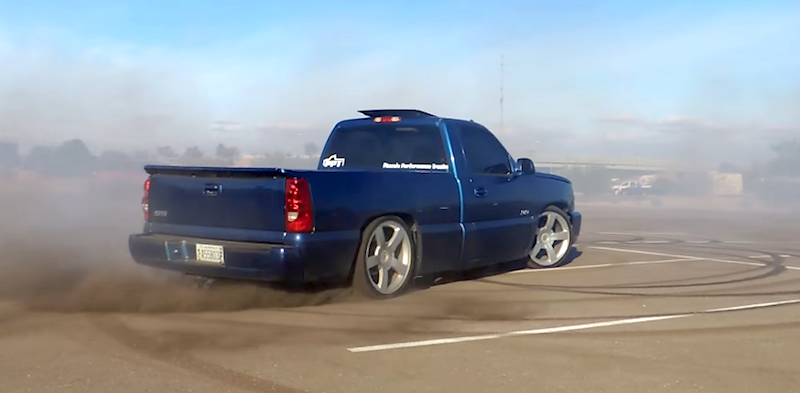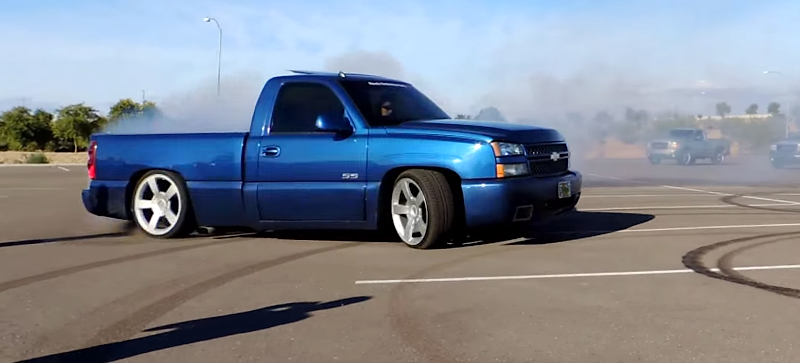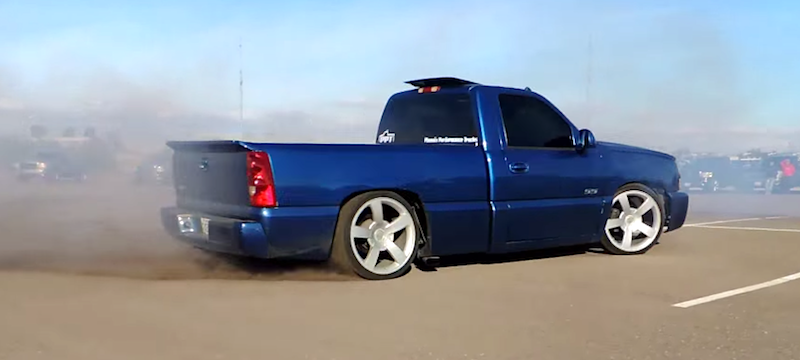 Comments
comments