More like, do you even go off-road? Because in this video, this sky-scraping Sierra Denali dirties up its chrome wheels in the mud.
Normally, we see trucks like this and they're show queens—with bling-bling DUB wheels, they're relegated to cruising duty only.
Not this truck. Even though its tires are rubber bands, even though its wheels are dished to all hell, it makes full use of its 12-inch lift and Fox shocks from the highway to the ominous Restricted Area. Watch as it gets dirty all night long, and then shakes its mud off with a burnout.
Too bad we can't hear it in action. This video definitely has its fair share of controversy on YouTube, which is the understatement of the century. But what do you think? Is this truck cooler after it gets a mud bath?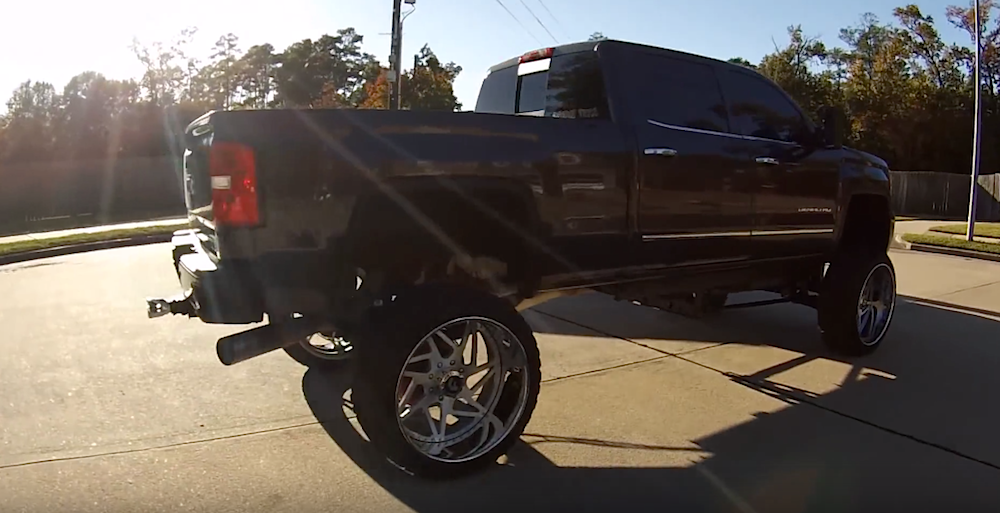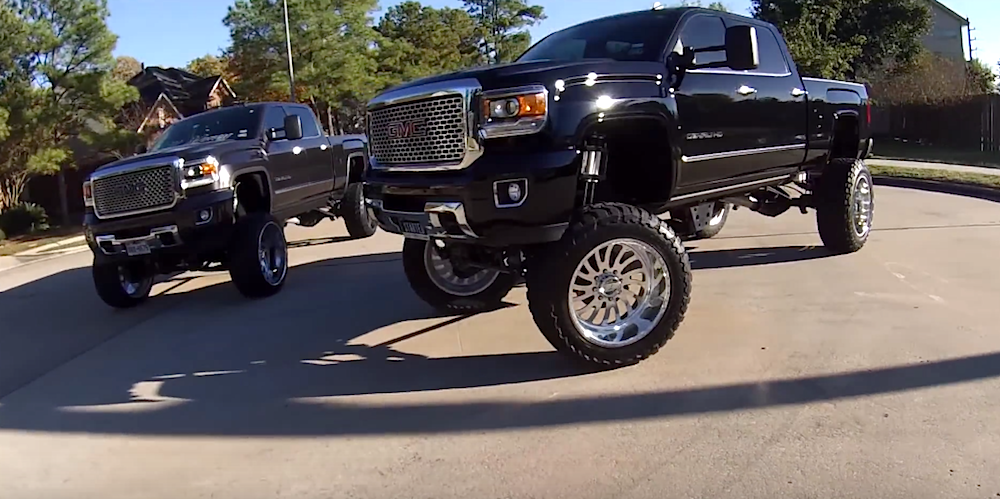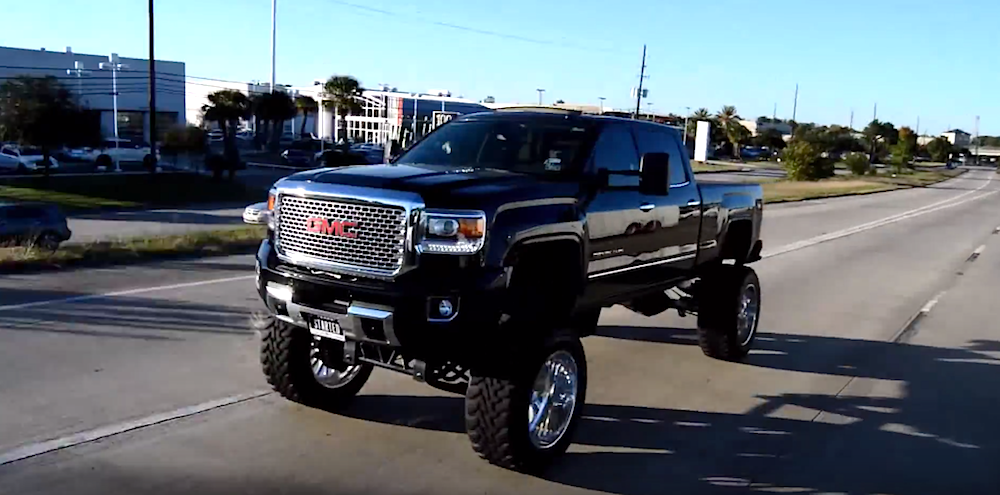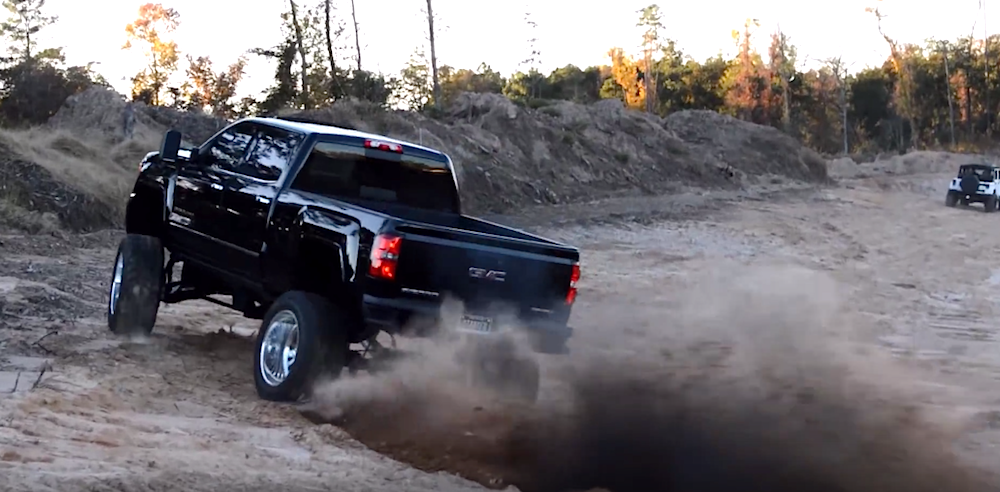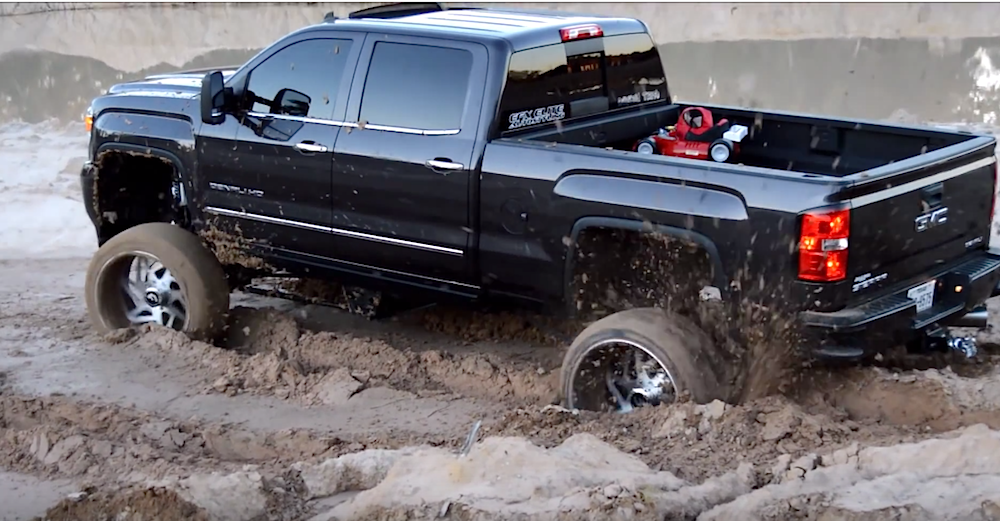 Comments
comments